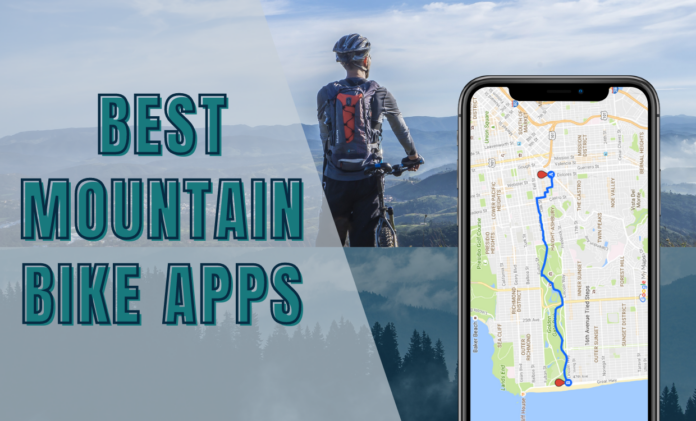 In this digital era when smartphones have become omnipresent, perhaps there's nothing for which an app isn't available. They help us in almost everything – from maintaining our fitness regime to giving insights into our health to finding products/services we want to buy to acting as our travel guides – the list seems to be an endless one.
And the world of mountain biking isn't an exception to this. There are lots of excellent apps that can offer valuable information when you are thrashing the trails, from distance traveled, maps, average speed to heart rate, time spent, and many more.
In this guide, we've created a rundown of the ten best mountain bike apps after reviewing 50+ apps.
And we've also mentioned the price structure for each of these apps to help you make an informed decision.
So, let's delve deeper.
List Of The Best Mountain Bike Apps
1. Strava
Price: Free, premium version costs $5/month (annual billing)
Platform: Android, iOS
One of the favorites of thousands of mountain bikers, Strava lets you record and measure the data gathered from your riding. There's a feature namely "segments" – a collection of popular stretches of trails and roads.
You can see the speed at which you're tracking on a particular segment using the real-time feature. And if you are using the premium version, it would let you see data such as heart rate and power, an option to notify emergency contacts in real-time, etc.
However, the feature that sets Strava apart from other apps is that it lets you access a massive community that can be leveraged to find new routes, connect with other riders, participate in challenges, among others.
2. Komoot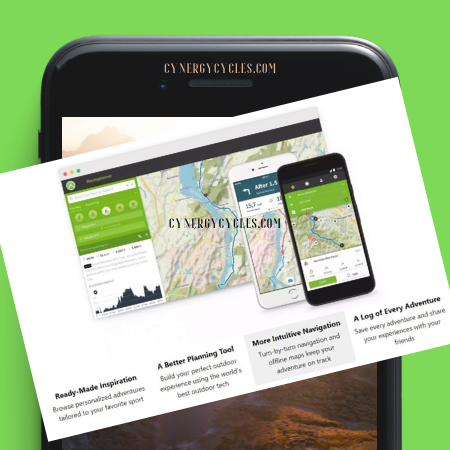 Price: Free for first single region, pricing starts from $3.99
Platform: Android, iOS
If you are an avid fan of Google Maps, Komoot shouldn't take much time to become your favorite mountain bike app. It simply lets you convert your smartphone into a perfect navigation tool equipped with voice commands.
You can enter your preferred location, road, etc that you want to ride on and it comes up with lots of options, including the most bike-friendly route, to reach your destination.
You can also get insights into a particular route's difficulty level and the fitness level you need to ride it on. It's an ideal app for mountain bikers looking to explore more adventurous paths.
And there's a badge system offered by Komoot. Here, you'll be rewarded with points for adding photos, highlights, etc to the map.
And based on the points earned, you get an "expert" badge that recognizes your knowledge.
3. Bike Computer
Price: Free
Platform: Android, iOS
Claiming to be 12% more battery-efficient than other mobile fitness trackers, this app transforms your smartphone to a GPS computer. It not only stores and tracks essential metrics such as route, distance, pace, etc but can be paired with Bluetooth-friendly heart rate monitors as well.
You can use the dark screen mode to lower battery consumption and get a clear vision of the app during night rides. Notably, if you are a safety-conscious mountain biker, you can install a paid feature namely "Keep Me Safe" that detects you may have had a mishap, depending on trajectory and force.
And after a pre-specified period of time, an SMS message would be sent to select emergency contacts to notify them about the incident. 
4. ViewRanger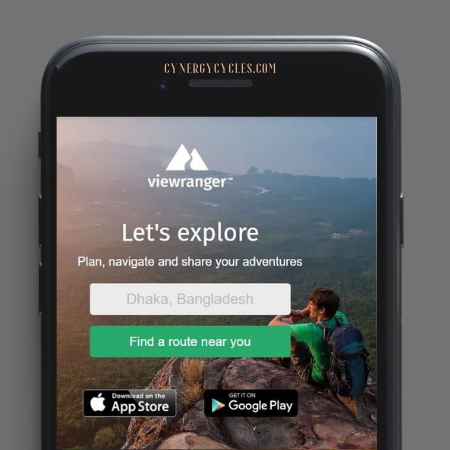 Price: Free, premium subscription costs $4.99/year
Platform: Android, iOS
When it comes to mountain biking, conventional GPS-based maps may not be the ideal solution to help you find off the beaten tracks and that's where ViewRanger excels. It offers high-quality mapping for more than 20 countries, national and international trail guides, among others.
Notably, this app can work in locations without any data or phone coverage, helping you navigate trails, record your tracks, etc.
There's a feature namely "BuddyBeacon" to connect with the people you know in real-time. By opting for the premium subscription, you'd be able to see the trails in 3D and AR and enable live tracking for your adventures.
5. Trailforks – Best Mountain Bike Trail Finder App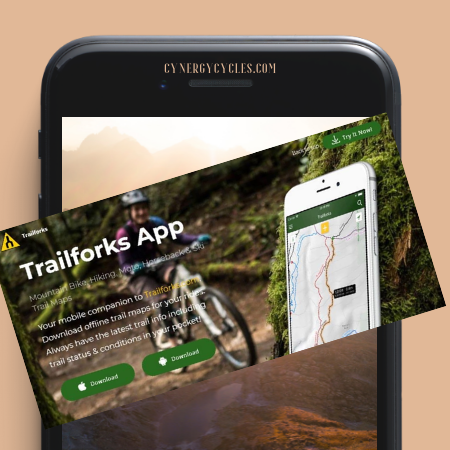 Price: Free
Platform: Android, iOS
If you're searching for one of the best mountain bike trail finder apps, Trailforks could be your best bet. It features more than 225,000 trails, curated from crowd-sourced information, across the globe.
You can scrub through them to add your preferred trails, see the routes encompassing those trails along with images and photos taken by other riders on them. With this app, you can check out elevation profiles to assess a particular trail's grade.
It's also possible to download state-specific, as well as, country-specific maps for offline use, record and log your ride details, etc. There's an emergency feature that can be used to generate accurate GPS coordinates and the nearest trail's name.
6. Wahoo Fitness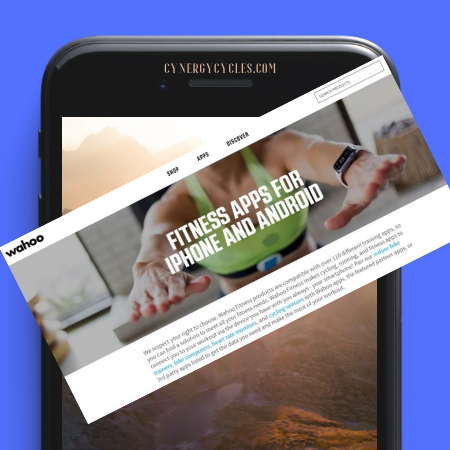 Price: Free
Platform: Android, iOS
One of the best apps for mountain bikers who want to keep a solid track of their fitness stats such as how much they have ridden, Wahoo Fitness can be effortlessly paired with other Bluetooth-ready devices such as progressive power meters, heart rate monitors, etc.
Notably, this app also works with ANT+ sensors that allow the monitoring devices to communicate with each other. It brings some premium features such as power zones, heart rate zones, audio alerts, etc for free your way. You can have your data in any of the five file formats offered by it and share it via Dropbox or email.
However, unlike some other placeholders in this list of top apps for mountain biking, any community aspect isn't included in Wahoo Fitness so you cannot challenge your friends on trails or follow their rides.
7. MTB Project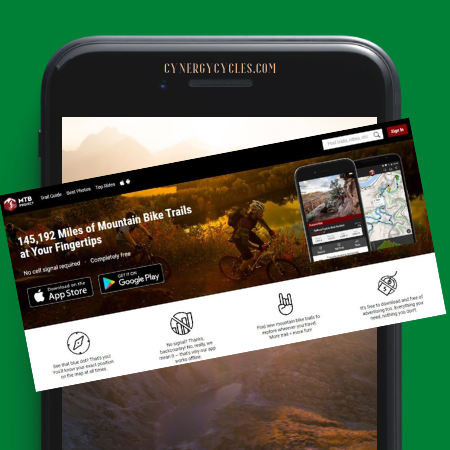 Price: Free
Platform: Android, iOS
Now owned by REI, MTB Project offers a database, generated by riders, which comprises detailed descriptions for more than 145,000 miles of trails worldwide along with maps, GPS tracks, user ratings, photos, etc.
You can use a number of ways to locate trails such as searched by trail or city name, via map views, via classifications that including best photos and top rides.
When your phone is online, you can check out your progress in real-time and the hill's profile you are riding. And when your phone is out of coverage, you can still use the tracking system providing you've downloaded them before going offline.
While you can find that a lot of features are common between MTB Project and Trailforks, the latter lets you access more information in terms of the number of worldwide trails and the total distance of the trails available in its database.
8. Map My Ride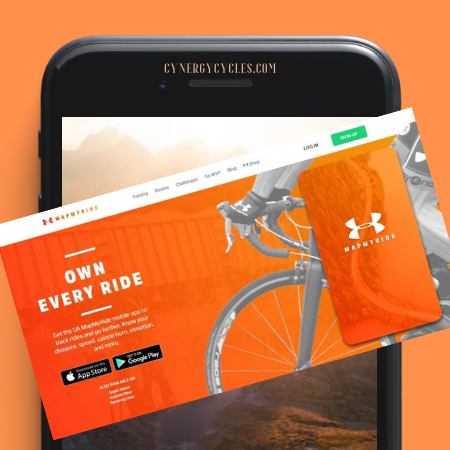 Price: Free, premium subscription ranges $29 – $99/year
Platform: Android, iOS, Windows
Offered by Under Armour, Map My Ride is another popular mountain bike app that lets you compare your personal tracking results. From your ride, it records a plethora of information such as speed, elevation, distance, etc once these are uploaded to the Map My Ride website, you get a detailed analysis.
It comes with a feature namely "Courses" which are timed sections and let you set the fastest time. While the free version is enough to cater to the needs of most mountain bikers, the premium version unlocks more advanced features in an ad-free manner. These include live tracking, cadence analysis, etc.
The premium also offers a feature that will provide you with audible performance feedback right at the time of your ride. Map My Ride lets you share the details of your rides with your friends and invite them to challenges created by you.
9. Cyclemeter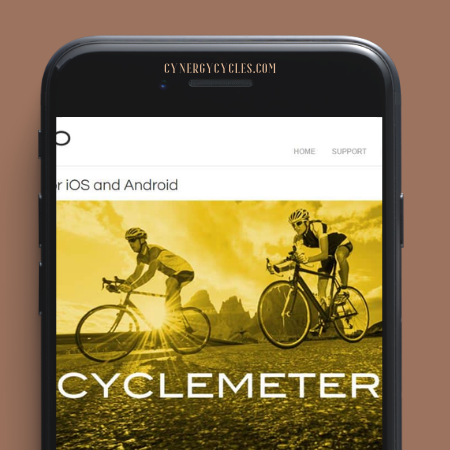 Price: Free with the availability of in-app upgrades
Platform: Android, iOS
Cyclemeter converts your smartphone to your own advanced bike computer. You'd get a plethora of customizable options such as training plans, interval plans, splits, maps, graphs, etc.
In addition, it offers a robust post-ride analysis. The best thing about Cyclemeter is that you don't need to log in to any site because it's your device that stores the data. However, there are options that would let you share your activities on Strava and various social media platforms.
And if you want to get the most out of this app, connect it to Bluetooth-ready sensors to monitor heart rate, speed, cadence, among others. It can even provide you with real-time data when connected to external displays such as an Apple watch.
10. Dark Sky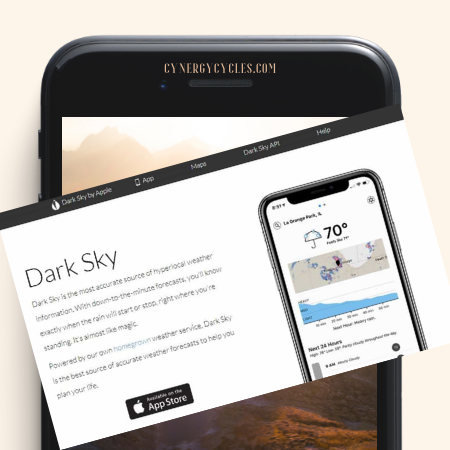 Price: $3.99 (one-time)
Platform: iOS
Every mountain biker has to deal with the weather and having a perfect idea of how it's going to be would help you prepare in a much better manner. Machine learning-powered Dark Sky isn't your regular weather forecast apps that sometimes confuse riders with misleading forecasts.
Instead, it offers surprisingly accurate hyperlocal forecasts coupled with easy-to-digest visuals and cool features. You get detailed seven-day and 24-hour forecasts that include wind, temperature, humidity, etc.
It also offers a minute-by-minute forecast that helps you get an almost accurate idea of how the weather is going to be in the next hour from the present time.
The best part is you can get an idea of inclement weather by turning on its warning notifications. And if you are wearing an Apple watch, alerts such as "Rain starting in 15 minutes" would help you get an edge with changing weather conditions.
FAQs
Do I need to get a mountain bike app when I am a new mountain biker?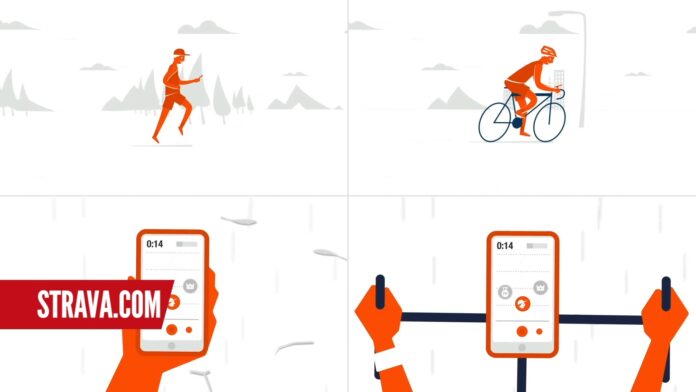 Yes, you should. Since you are an inexperienced mountain biker, it isn't possible for you to know of the trails. Most of the apps would help you get a clear idea of how the trail that you are planning to ride on is going to be. You can also get an accurate weather forecast using Apps like Dark Sky.
Why should I look for an app with a safety feature?
Put simply, you never know what is exactly going to happen in the trails. Even if you tell someone your ride details such as where you are going, how long it would approximately take you to return, etc, he or she may not be able to offer immediate help if something goes wrong.
In these situations, only an app with safety features can send notifications, based on your activities, to your list of emergency contacts. Having such an app becomes even more important when you are going to ride alone.
How do I protect my privacy with a mountain bike app?
While it's pretty tempting to record the details of your ride and share them with the world, you must exercise standard cybersecurity measures when doing so. It's important to share your rides only with friends, family, and the people you know very well.
Additionally, almost all-mountain bike apps come with privacy settings from where you can set the standard of privacy you want to have. Apart from these, you must not give away too much information about the bike you are riding at the time of registering your ride on the apps.
How can I be sure that my ride data won't get lost if anything happens to my phone?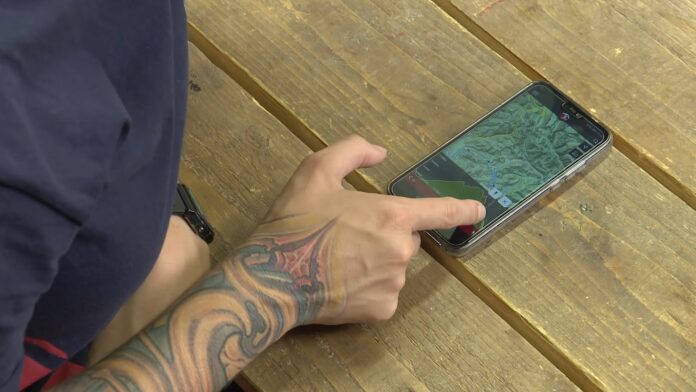 A number of apps come with the option of easy exporting your ride history to an external website. Go for it if you want to get the peace of mind from knowing that your precious data is safe.
What can I do when my phone's battery is quickly draining out because of the GPS-based app?
Unless you've got an option to recharge your phone while on the move, there's nothing much you can do about it. However, it seems to be prudent to use the app only when you actually need to. In addition, some apps consume less charge than others. If possible, go for them.
Conclusion
As you can see in the above collection of the best mountain bike apps, almost every aspect of the MTB world is guided by an app – from training and ride navigation to social features.
And the best part is that you don't need to be tech-savvy to get a hang of using the above-mentioned apps. They are pretty easy to use and the Internet brings you a plethora of resources to learn if need be. So, take a thorough look at these apps, get the ones based on your requirements, and start ruling the trails fully prepared.