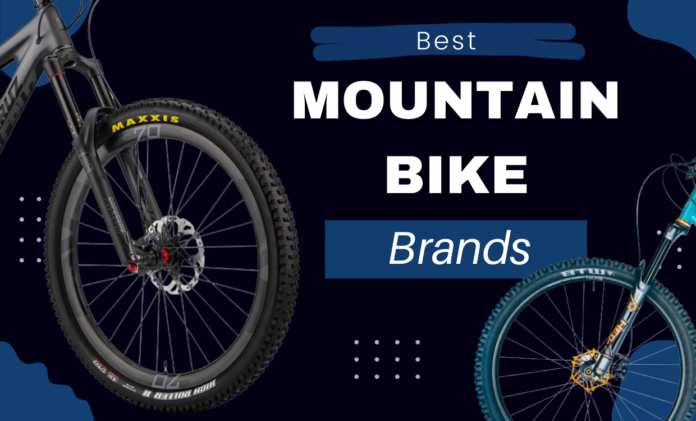 Are you looking to buy a new mountain bike?
Mountain biking is a fun and adventurous sport. You get to explore a variety of areas while being able to get away from the hustle and bustle of modern life and burning some calories.
A good mountain bike ensures your ride goes smoothly.
This is one of the reasons why we want you to go for a reputable brand as they ensure that the bike is of high-quality. They also offer several accessories and after-sales services.
In this blog post, we will go through the 10 best mountain bike brands available on the market.
Let's begin.
Here are the 10 Best Mountain Bike Brands on the Market
These brands not only have a great reputation but are also widely recommended by their customers. It takes a lot for a brand to build a name for itself in the market and retain customers for decades.
So, be assured that you'll be making a good investment if buying your new mountain bike from the following brands.
1. Trek Bicycle

Founded by Richard Burke and Bevil Hogg in 1976, the company manufactures the best bikes that have been used by popular cyclists. The company is the world leader in mountain bike technology and creates feature-loaded high-end bikes.
Trek is one of the most popular brands with an international presence and is available in 90 countries.
The company was started in a small shed in Waterloo, Wisconsin, and debuted its first-ever bike in 1983. Their bikes use the best materials and are manufactured in the Netherlands, Germany, China, and the United States.
Their brand is known for high-quality bikes that are good in endurance.
MultiTrack is one of their successful bikes that meet the needs of its customers. It is comfortable to cycle a MultiTrack in mountainous areas and it won't disappoint you either on road.
Trek Fuel EX 9 29 is another Trek bicycle that you can consider when looking for a high-quality bike. It can be used anywhere though it is a bit expensive.
The brand offers cyclists a choice to customize their bikes. The brand offers a warranty for life and creates long-lasting models. They also have a great customer service team to assist you with your needs.
Trek also sponsored athletes such as Emily Batty, Brandon Semenuk, and Gee Atherton, and many others.
2. Yeti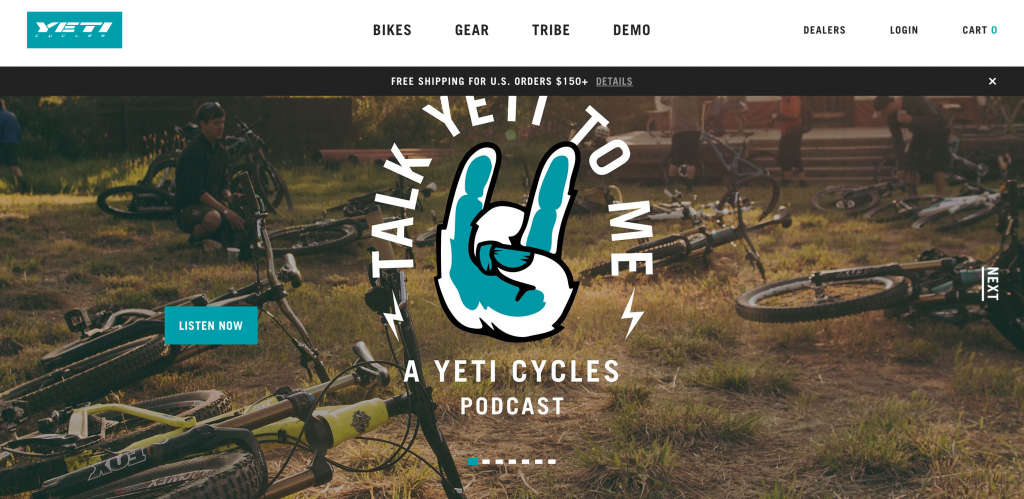 The Colorado-based company which was founded in 1985 boasts of bikes with good looking frames. Their bicycles are expensive when compared to other brands. They design their bicycles using the latest trends in technology.
The company's philosophy is simple, "We build bikes we want to ride." The company has been around the block even before mountain biking was the booming industry it is now.
They've spent a considerable amount of their resources in research and development since and create durable, high-quality bikes covered under their lifetime warranty.
Yeti SB5c Beti is one of their best model that meets the needs of mountain cyclists.
Some of the popular models include SB130 and SB150 with their aggressive geometry and unique, varying-front-and-rear-wheel travel. The brand is also known for nurturing young riders such as John Tomac, Jared Graves, Richie Rude, Aaron Gwin, and Julianna Furtado.
3. Cannondale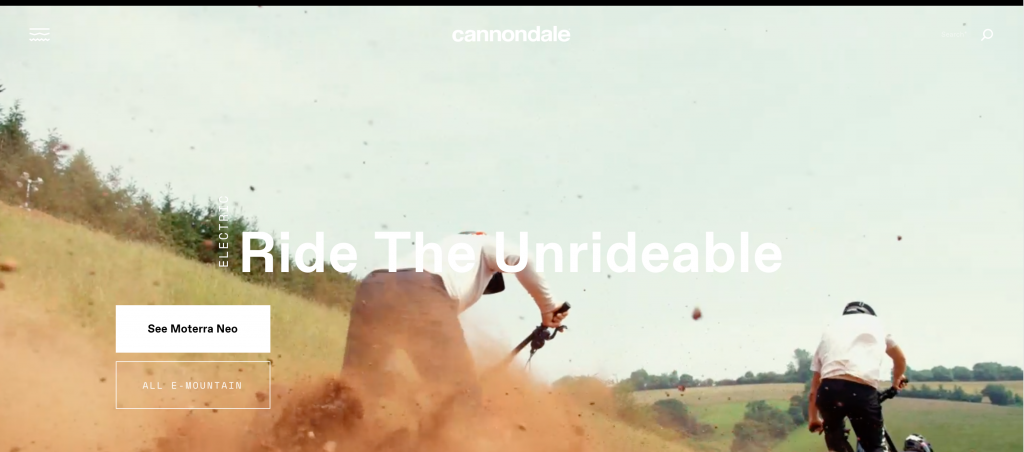 If you want a lightweight bike to consider the Cannondale brand. The company was founded in 1971 and is well known for manufacturing lightweight bikes with frames made of carbon fiber and aluminum.
As one of the best mountain bike brands in the world, Cannondale uses the best materials and technology to provide you with a smooth experience.
The BallisTec carbon on the bikes provides strength and stiffness while the Cannondale Advanced Aluminium Design ensures that the cycles don't weigh a lot. The Cannondale bikes have fat wheels and they can be easily ridden in mountainous areas regardless of steepness.
Habit and Cujo are some of the famous models under the Cannondale brand.
4. Santa Cruz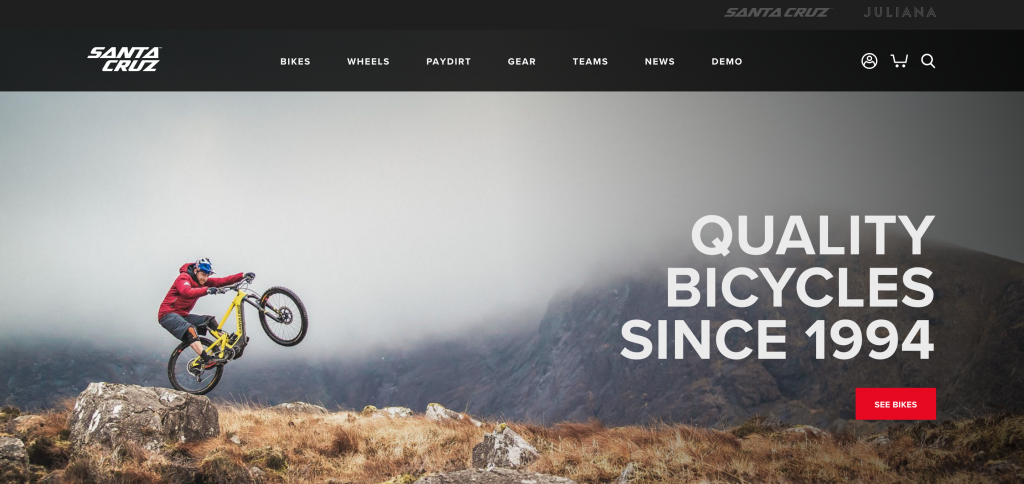 The California based company is well known for its high-quality bikes that you can rely on as you ride up and down the mountains. Bonson, Nomad, and Hightower are some of the well-known models with good balance.
The brand which was founded in 1994 by Rob Roskopp and Rich Novak (you may recognize their names if you're a fan of skateboarding) and offers its customers a lifetime warranty on bike frames and pivot bearings.
Since the company has been on the market for about three decades, you can be assured that they know what they're doing. In the years that they've been around, Santa Cruz has perfected its range of mountain bikes and creates bikes that deliver the best results.
The bikes are constructed with carbon fiber or aluminum ensuring that they don't weigh a lot. The company also makes high-end Reserve carbon wheels for reliability and strength.
Here's the company manifesto:
"We build simply advanced bikes of such high quality that it results in No Missed Rides; as a business we believe bicycles are a force for good, and the people who ride our bikes share our obsession."
The bikes are on the higher end of the spectrum, but the high-quality product that you get is worth the price. You can choose a bike of your choice from about 13 models and meet your mountain ride needs.
5. Kona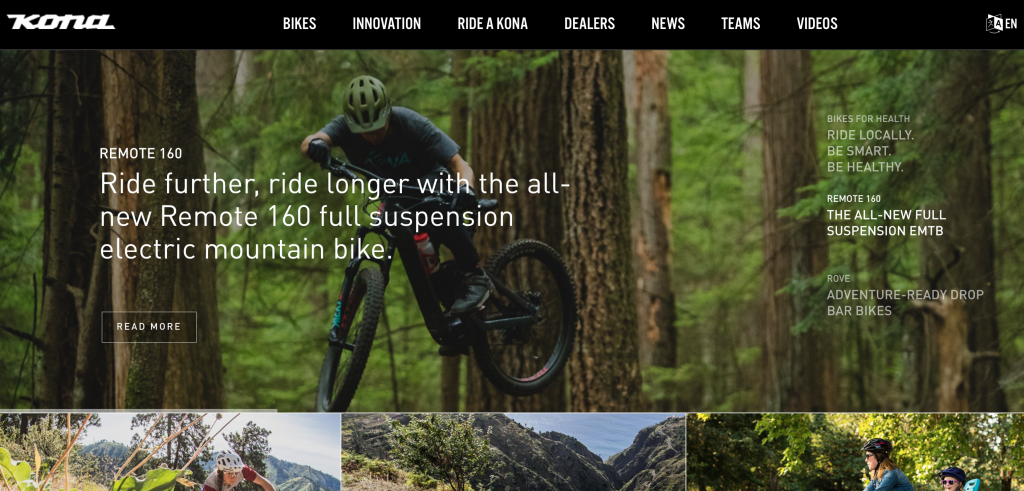 The Washington based company was founded in 1988. They prioritize fun rides. Some of the well-known models for mountain rides include Process with full suspension and Honzo with a hardtail.
This is one of the best-selling and reputed mountain bike brands on the market.
The brand was at the forefront of the freeride movement and makes high-quality all-mountain bikes. All Kona bikes use the best materials possible and have a simple and efficient design.
The brand also offers a lifetime warranty on frames that were made from 2009 going onwards. The bikes are designed by experienced cyclists who incorporate their experience when designing bikes.
6. Giant Bicycles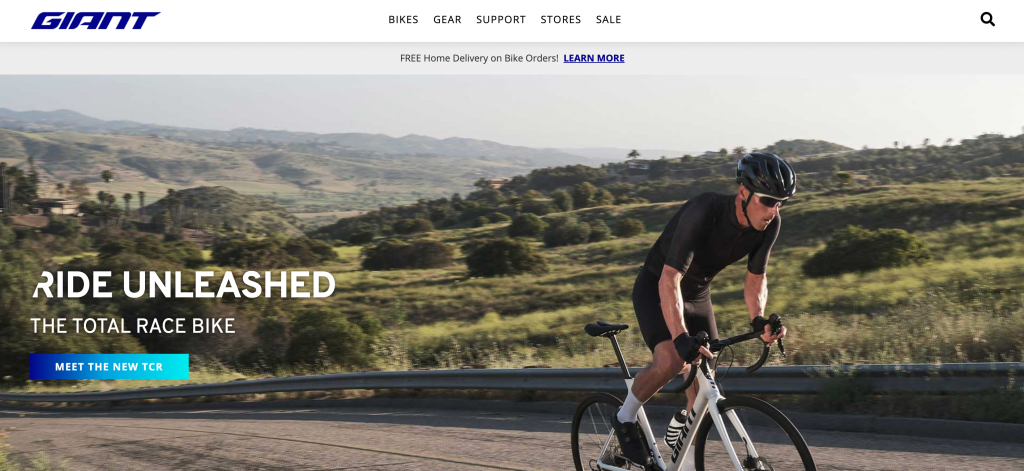 Taiwan based bicycle manufacturers founded in 1972 has bicycles that meet the needs of mountain cyclists. Their Trance and Talon are famous models among mountain cyclists.
The Trance bikes are well known for being all-rounders.
The brand had introduced a number of game-changing ideas in the cycling industry and was the first to introduce aluminum frames while the rest of the brands were still using steel. They're constantly innovating and creating new technologies.
The company has also been credited for being the first to make carbon bikes available over the globe. The Maestro Suspension featured on their bikes provides excellent off-road performance and their bikes are available worldwide.
The company also boasts of being highly experienced in the bike manufacturing industry. Their bicycles are modern and affordable in comparison to other brands.
7. Specialized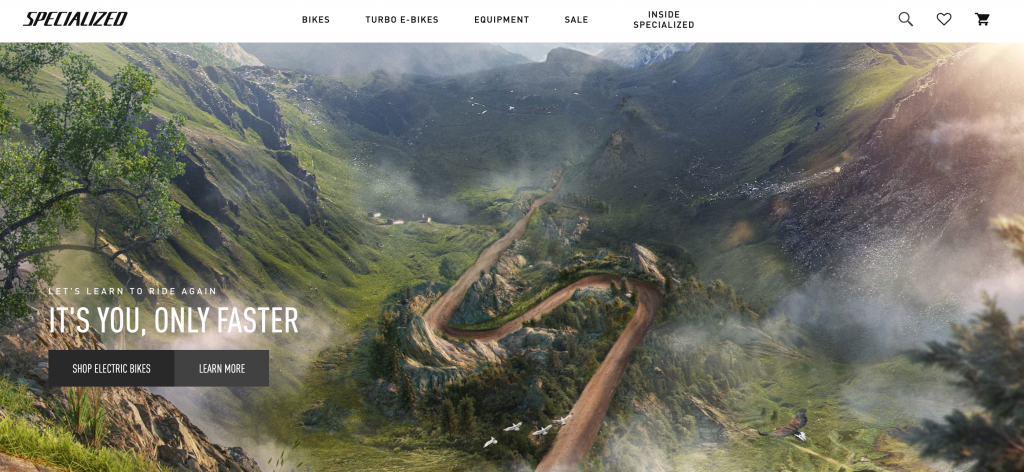 The California based company is one of the bicycle companies with high extensive experience in the industry. They have a wide range of bikes that the mountain cyclists can choose from.
They manufacture bikes for newbies as well as experienced cyclists. 
The company has been on the market since 1974 and has been innovating ever since. They developed high-quality when the market was saturated with bad, low-quality ones. And, when people found that off-roading experiences were more fun, they started producing the first mountain bike!
They have a long history of hearing and meeting the demands of their customers and use the best materials and innovation to do so.
Their popular models are the Stumpjumper and The Rockhopper. Stumpjumpers are famous for full-suspension design.
8. Pivot Cycles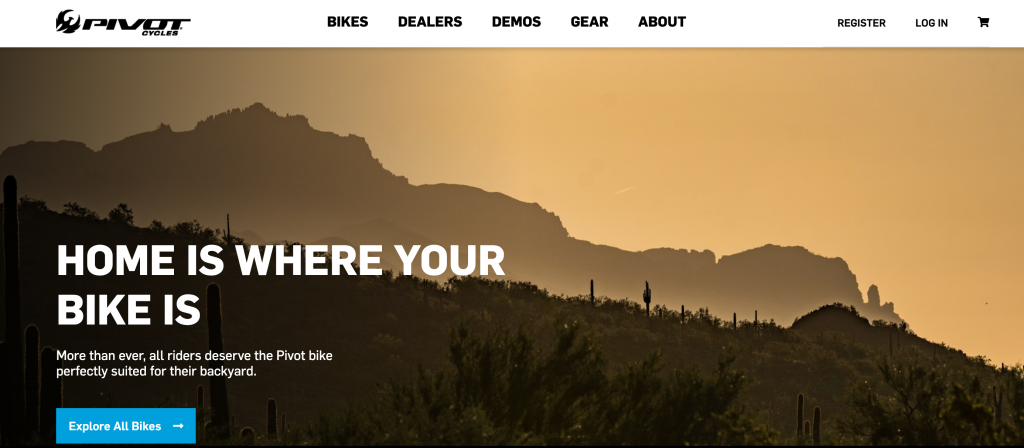 Pivot Cycles is Arizona based company formed in 2007 by the biking legend Chris Cocalis. The brand is well known for its high-quality carbon bikes. They have aluminum bikes which are less expensive compared to their carbon bikes.
The company is quite young, but, that doesn't mean that they create sub-par bikes. In fact, the reason why they're on our list is that they seek to push mountain biking performance to its limits and create high-quality yet affordable bikes.
Their expensive high-quality bikes have a 10-year warranty.
The company cherishes its customers and strives to provide them with the best. The mountain cyclist can choose from 15 models offered by Pivot Cycles which range from gravel to fat biking. Their famous models include March 6 and Firebird.
9. GT Bicycles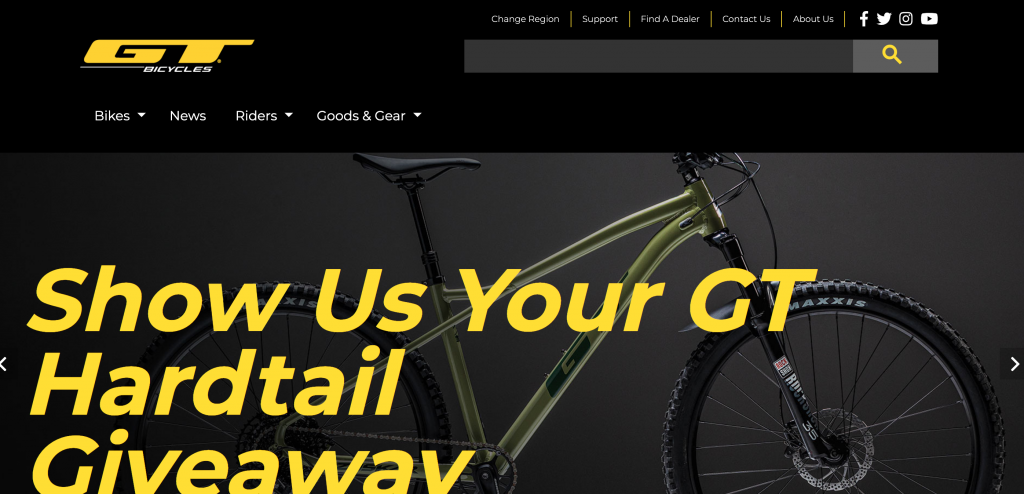 Founded by Gary Turner, the brand is well known for producing durable mountain bikes with good speed. If you are a rider with interests in speed their GT Verb Expert model will not disappoint you.
The company has been around since 1972 and is still true to its mountain bike and BMX heritage. They strive to provide you with a perfect balance of performance and fun! The company has created the IT-1 gearbox design and continues to innovate.
Their tagline? Fun is serious business.
We agree!
It is a high-quality bike that meets the needs of a mountain cyclist–they are good at doing just that! To add more, their prices are quite reasonable as well.
10. Ibis Cycles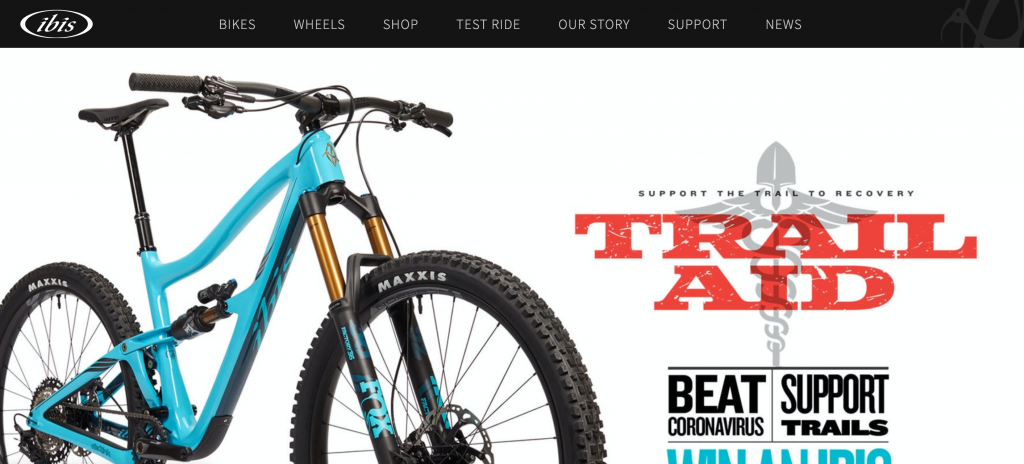 The California based company manufactures high-quality bikes that are fairly priced compared to its competitors. Their carbon bikes have a seven-year warranty which is relatively short compared to other brands.
The company has been around for 39 years and was founded on April fool's day in the year 1981 by Scot Nicol without funding or a plan. Of course, it is now one of the best mountain bike brands in the world!
They use the best materials to create high-quality bikes at a great price point!
They have full-suspension models that can be utilized in racing competitions. The famous models include Mojo and a 29-inch Ripmo that suits short people.
Tips for Choosing the Right Brand for Yourself
In this section of the blog, we will go through a few things you should consider before choosing the right brand.
How Long Has it Been on the Market? 
The longer a company has been on the market, the better established it is. Companies that have been in this business for decades know the ins and outs of it and understand the importance of research and innovation. They're also trustworthy and have a well-established customer base.  
Customer Service Policy
No one enjoys being put on hold when they need help! Good brands have great customer care services and provide you with all the help you may need–from getting spares to having your bike serviced.
Warranty
A long warranty period provides insight into the amount of trust a company has in its products. Well-established brands offer a lifetime or at least a 10-year warranty on their bikes.
Research and Development
A well-established brand spends its resources on research and development to provide you with new innovations and the best technology. After all, that's how you get the mountain bikes to be lighter, faster, and more efficient.
Final thoughts
There are hundreds of mountain bike brands on the marker, but not all of them use high-quality mateirals or innovative technologies.
Mountain biking is fun and adventurous—only if you have the right gear with you. If you're a dedicated biker, investing in a high-quality mountain bike is crucial to ensure your safety. Of course, they're also more durable.
In this blog post, we went through the top mountain bike brands to choose from.
While most of these brands sell their products online (such as on Amazon, competitivecyclist.com, etc. ), some are only available at their retail stores. We've only included brands that have an international presence and market experience.
We hope that we answered all of your questions in this blog post. However, if you still have any, leave them in the comments!