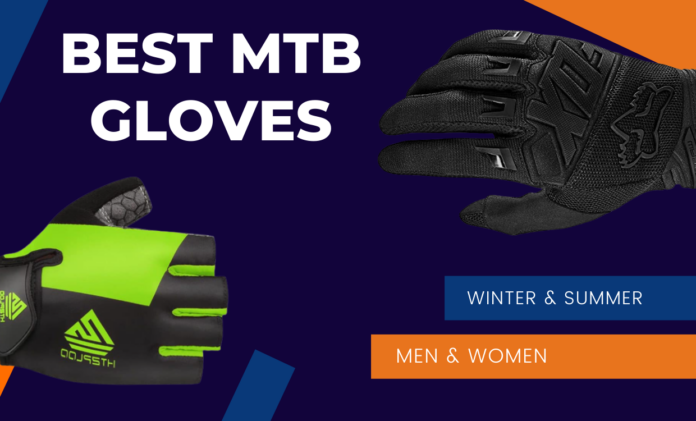 If you frequently watch videos of mountain biking enthusiasts ruling demanding trails, you've probably noticed one thing for sure – almost all the riders were wearing gloves.
It's tempting not to spend any additional money on accessories as you've already got into an expensive pastime like mountain biking but a pair of mountain bike gloves is something you cannot skip out on.
Our Pick
Good Choice
Don't Miss
Also Consider
Giro Xen Men's Mountain Cycling Gloves - Black (2021), Small
Hestra Ergo Grip Enduro Breathable Protective Full Finger Bike Glove for Men/Women | 5-Finger Durable Lightweight Glove for Mountain Biking - Black -...
Seibertron Dirtpaw Unisex MX ATV MTB Racing Gloves - Full Finger Touchscreen Glove for Bicycle Cycling Mountain Biking Motorcycle and Motocross Black...
HTZPLOO Bike Gloves Cycling Gloves Biking Gloves for Men Women with Anti-Slip Shock-Absorbing Pad,Light Weight,Nice Fit,Half Finger Bicycle Gloves...
A good pair of these essential item for mountain biking would bring a multitude of benefits your way – from protection and comfort to shock absorption, improved control, and better grip – they take care of almost all the aspects necessary to up the quotient of your overall riding experience.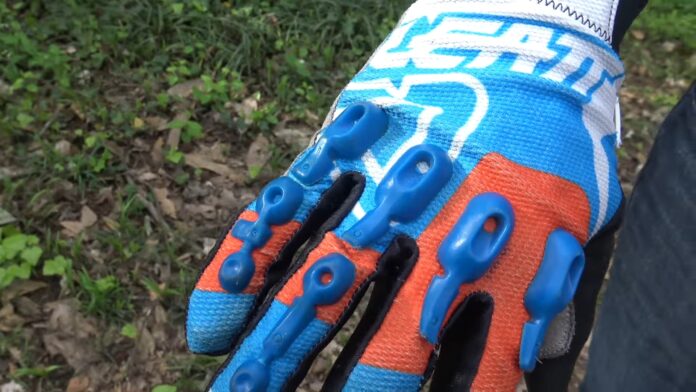 As with the other gears for mountain biking, the market is filled with a massive number of these gloves from many different manufacturers, which is essentially enough to make you confused.
Lucky for you, we've handpicked the 10 best mountain bike gloves so that you don't need to go through hundreds of reviews before zeroing in on a pair best for you.
Let's take a look at what we've found.
1. Remedy X2 Glove – Men's ($39.95)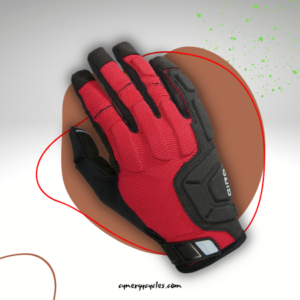 One of the premium products from Giro, the Remedy X2 belongs to the present league of the best full finger mountain bike gloves.
Made out of the AX Suede synthetic leather, this product is designed to offer extreme comfort and durability even for riders spending most of their time on aggressive trails.
Its back sports a 4-way stretch mesh made of polyester which is one of the highly breathable materials so your hands won't need to be soaked in sweat.
You get Poron XRD, an excellent material for absorbing shock, in the forms of padding spread across the product.
So you can ride assured of having your knuckles and the back of your palm and hand perfectly protected from various objective hazards.
It also appears with conduction threads to provide you with seamless touchscreen compatibility along with grippy fingertips.
Available in five different sizes (S – XL), the Remedy X2 comes with double-stitched seams to improve durability and resist the stress of heavy use.
On top of that, you get a 1-year warranty from the manufacturer.
Pros
Precise, snug fit
4-way stretch polyester mesh
Adequate padding by Poron XRD
Touchscreen compatibility
Cons
Could be pricey for some riders
2. DAKINE Cross-X Gloves – Men's ($35.00)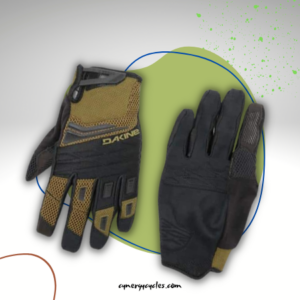 With AX Suede Deuce shell and palm, the Cross-X offers a snug fit and perfect grip. Its large neoprene knuckles along with 3mm foam padding would make trail vibration disappear while protecting your hands.
You get silicone grips on the palm and fingers together with a microfiber thumb to wipe the dripping forehead while handling demanding trails.
Its backside sports four-way stretch mesh that breathes well and increases flex so you don't need to worry about overheating and improper grip.
The full-finger gloves, available in six size variations (XS – XXL), come with touchscreen compatibility so you can stay connected while on the move.
Notably, you get an odor control treatment that would keep your hands smelling fresh for hours. And the hook-and-loop closure makes the Cross-X fast and simple to on and off.
Pros
Large knuckle panel
4-way stretch air mesh
Anti-odor treatment
Touchscreen compatibility
3. Bontrager Circuit Windshell Cycling Glove ($49.99)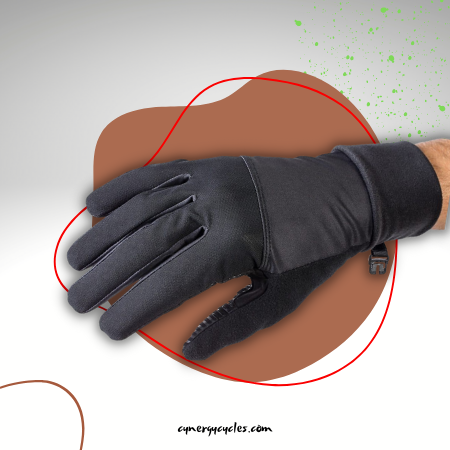 Though available at a steep price, the Bontrager Circuit comes with features that make it one of the best mountain bike gloves available these days.
Made out of highly durable windshell fabric, the product offers optimum water-resistance and wind protection so that weather doesn't become an obstacle in your riding.
Designed around inForm Technology, the Bontrager Circuit ensures you get increased comfort and better handling.
You also get a perfect padding combination of gel and memory foam to protect the hands from the stress of trail riding. It sports silicone grips on the fingers to help you get a perfect grip in wet conditions.
Available in six different sizes (XS – XXL), these gloves come with thermal inserts in the cuffs so you can keep on riding in chilly weather conditions while staying connected, thanks to its touchscreen compatibility.
Finally, you get a 30-day unconditional guarantee that facilitates easy return.
Pros
Windshell fabric
inForm Technology
Thermal inserts
Touchscreen compatibility
30-day unconditional guarantee
4. Hestra Gloves Ergo Grip Enduro Gloves ($70.00)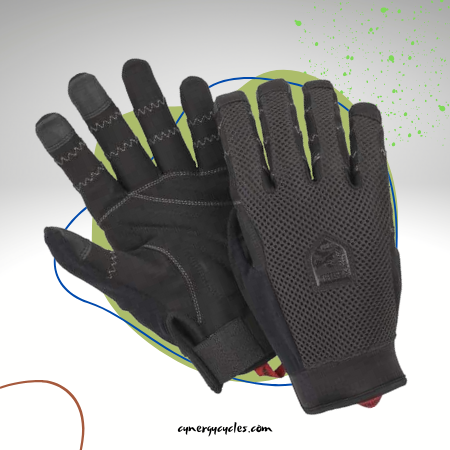 Manufactured by the leading glove brand Hestra, the highly durable Ergo Grip Enduro is polyester-made and comes with Ergo Grip construction that not only helps you to get a superior grip but offers vibration damping and lowered grip pressure as well.
These full-finger gloves come with neoprene cuffs along with hook-and-loop closure to help them stay perfectly put in wet conditions while making easy to on and off. You get touchscreen compatibility on the index fingers and thumbs.
Its gel palm padding ensures your hands get maximum protection and comfort on any terrain. Available in six varying sizes, the Ergo Grip Enduro sports mesh backs that eliminate moisture and overheating.
Pros
Ergo Grip construction
Extreme durability
Palm padding
Touchscreen compatibility
5. Seibertron Dirtpaw Unisex Gloves ($17.99 – $18.99)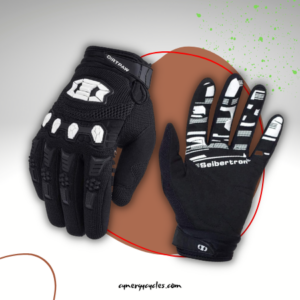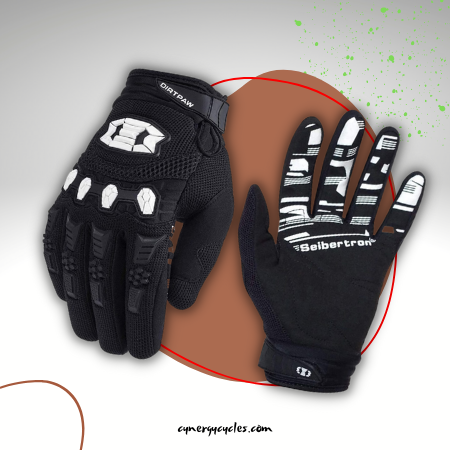 Great value for money, the Seibertron Dirtpaw comes with a mix of various synthetic materials along with silicone grip on fingers to ensure a better grip.
These full-finger gloves come with added protection for knuckles and the hand's back in the form of rubber graphics and logos.
They sport light padding to provide you with maximum comfort and a secure grip. The Velcro wrist closure ensures you get an improved fit and easy handling.
The index fingertip comes with touch recognition so you can use smart devices without having to remove the gloves.
However, the Seibertron Dirtpaw breathe only to some extent so if your hands sweat heavily or you usually ride in hot weather, it may not be the ideal product for you.
You can take your pick from six size variations (XS – XXL) with confidence since these gloves come with a 30-day refund guarantee and a 1-year replacement warranty for manufacturing defects.
Pros
A good blend of affordability and features
Light padding
Touchscreen compatibility
1-year replacement warranty
Cons
May not be ideal for hot weather conditions
6. Fox Racing 2023 Dirtpaw Gloves ($24.95 – $50.28)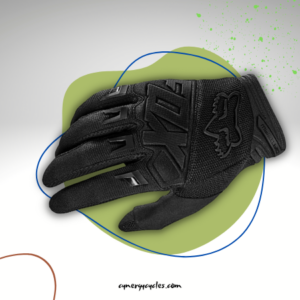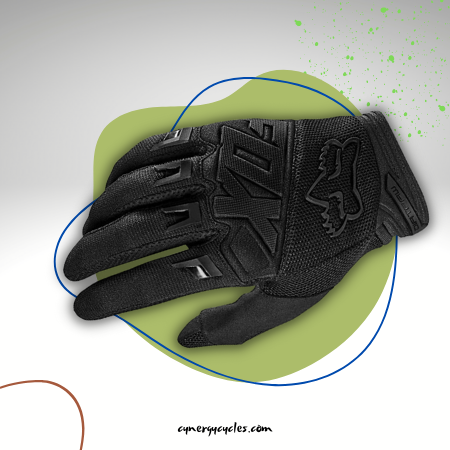 Made out of comfortable and durable stretch polyester, the Dirtpaw comes with Clarino padding that's itself popular for being lightweight and waterproof.
The leading mountain bike manufacturer has also added silicone grips at fingertips to help you get a perfect grip.
And there are padded knuckles to offer comfort and better protection for your hands. The palm is constructed from a single layer Clarion padding and features touchscreen compatibility so you don't need to take off the Dirtpaw to use your smart devices.
It also sports stretch mesh finger gussets to offer mobility and avoid overheating. To help you get a precise fit, this full finger product comes with a hook-and-loop closure along with neoprene cuffs.
The Dirtpaw comes with a 1-year manufacturer warranty and so you can ride assured of getting it replaced if any manufacturing defect comes up.
Pros
Single-layer Clarino padding
Stretch mesh finger gussets
Touchscreen compatibility
1-year manufacturer warranty
7. HTZPLOO Bike Gloves ($17.99)
If you're looking for one of the best half-finger mountain bike gloves at a highly affordable price point, the HTZPLOO would serve you well.
Constructed from a mix of polyester and nylon, the product offers breathability, durability, and comfort.
The palm comes with silicone gel to ensure you get maximum grip and thus, control the machine as the way you want.
You also get shock-absorbing padding that would diminish vibration and keep your hands fresh for long rides.
Pulling off the gloves is facilitated by two small finger loops but you don't need to use them frequently at least to wipe sweat because the thumb comes with a towel cloth to do that.
Available in four varying sizes (S – XL), the HTZPLOO seems to be the perfect option for riders looking for great value for money.
Pros
Anti-slip material on the palm
Shock-absorbing padding
Breathable material
Towel cloth on the thumb
Cons
No touchscreen compatibility
8. 100% Cognito Men's Off-Road Motorcycle Gloves ($39.50)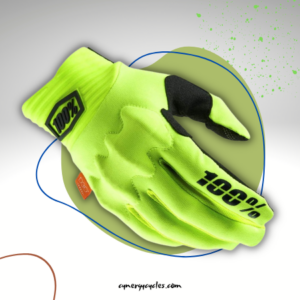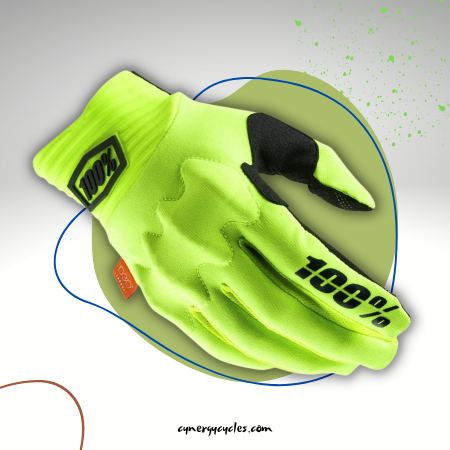 The Cognito is built around the D30 technology that's popular for shock absorption and impact protection.
The all-purpose full finger product comes with multi-panel construction to improve versatility and comfort.
It sports 4-way stretch on the upper side of the hands to protect them from the abrasion of trail riding. And you get mesh finger gussets that bring improved ventilation and comfort your way.
Proper fitting is taken care of by an adjustable hook-and-loop closure and embossed neoprene cuffs. A secure grip has been ensured by silicone-printed finger and palm graphics.
Apart from the touchscreen compatibility, you get thumb overlays to get rid of blisters. The Cognito is available in vibrant colorways and in five different sizes (S – XXL).
Pros
D30 technology
Silicone printed graphics
Touchscreen compatibility
Thumb overlays
Embossed neoprene cuffs
Cons
Could be pricey for some riders
9. Giro DND Gloves ($27.45)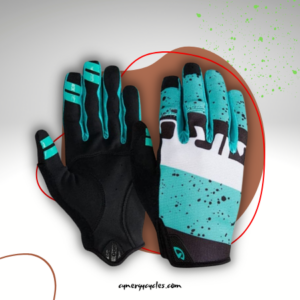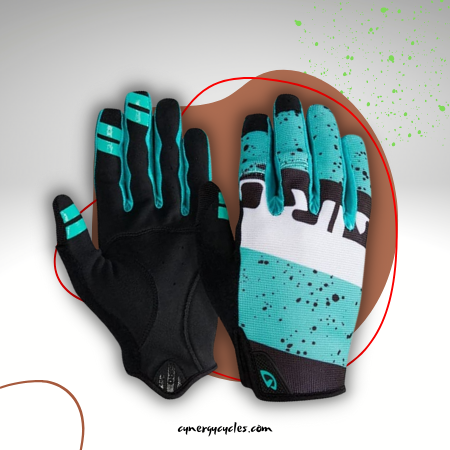 If you're looking for a high-performance pair of gloves that come with a minimalist design at an attractive price point, the DND (short for Down and Dirty) would be worth checking out.
Featuring synthetic leather-made palm, the DND is designed to be comfortable and durable.
You get a 4-way stretch mesh on the upper side of the hand. Just combine this with the reinforced palm and you get a highly comfortable and reliable grip.
In addition, the knuckles come with flex zones to accommodate better gripping and diminish pressure points.
The DND comes with touchscreen-compatible silicone fingertips offering improved control over the shifter and brake lever.
And the pull-on closure ensures you get a precise fit. The DND is available in six size variations (S – XXXL) to cater to different rider sizes.
Pros
Ax Suede palm
4-way stretch mesh
Touchscreen compatibility
Flex zones at knuckles
Cons
Might be some touchscreen compatibility issues
10. Bontrager Solstice Cycling Glove ($14.99 – $23.99)
Featuring smart foam padding, the Solstice Cycling Gloves are designed to relieve hand fatigue and thus help you maximize performance on long rides.
Made out of a mix of synthetic materials, this durable product ensures you get maximum comfort and superb feel.
Add to these the advantages of inForm design in terms of better handling and improved durability.
The back of the hand features multi-textured fabrics that promote breathability and diminish moisture.
And the thumb comes with a soft wipe to take care of the running nose while on the move.
You get an integrated pull-off feature that facilitates easy on and off if need be. And the hook-and-loop closure would ensure a snug and precise fit.
The Solstice is made available in six different sizes (XS – XXL) and comes with a 30-day unconditional guarantee from the manufacturer for easy replacement.
Pros
Heavy-duty synthetic leather
inForm design
Integrated pull-off feature
Unconditional 30-day guarantee
Cons
Not touchscreen compatible
Conclusion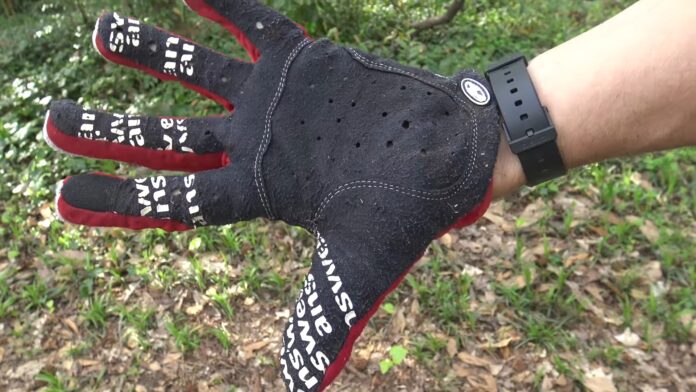 While mountain bike gloves belong to the league of the most economical MTB gears, they are of utmost importance in terms of helping you get a safe and comfortable ride on challenging trails.
Just make sure you consider some crucial factors when buying a pair. These necessarily include precise fit, perfect and anti-skid grip, good breathability, and optimum knuckle protection.
As you can see in the above collection of the best mountain bike gloves, most of them are pretty affordable and offer great durability. In short, their costs are far outweighed by the plethora of benefits offered by them.
So, take a thorough look at the gloves mentioned above and get a pair because nothing can be compared to the peace of mind that comes with knowing that your hands are fully protected when exploring the trails.
If these weren't enough, check out some other picks from Amazon also: