Do you plan on purchasing a new bicycle, bike accessories, or cycling gear in Santa Monica, CA?
There is no shortage of stores you can visit to find the products you need, but that doesn't mean you will find quality items in every single one of them.
You should note that doing your research prior to deciding what stores you want to visit is crucial, no matter if you want to get a regular bike, an electric one, or BMX bike parts.
Spending hours traveling to a store only to find out they don't have the product you came in for and coming home empty-handed is no one's idea of a good time.
By doing your research beforehand, you can avoid wasting time going to the ones that don't offer exactly what you need or buying a low-quality product.
Which are the Best Santa Monica Bike Shops?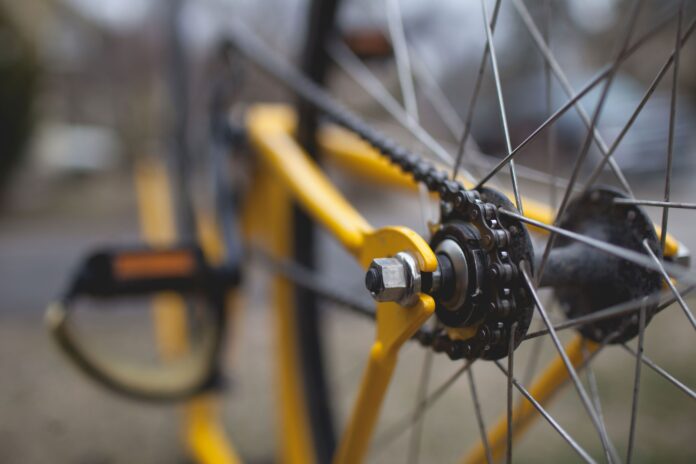 If you are one of those people who shudder or roll their eyes at the word 'research', we totally understand. We're aware that spending hours searching the Internet trying to find an answer to a simple question is a waste of time.
You probably don't want to visit dozens of websites and spend hours staring at articles that say everything and nothing at the same time. That's precisely why we're here—to help you save precious time by providing you with a list of the best Santa Monica bike shops.
Why waste time figuring out what stores to visit on your own when you can find all the info you need in a few minutes by skimming this article?
1. Burbank Bike Shop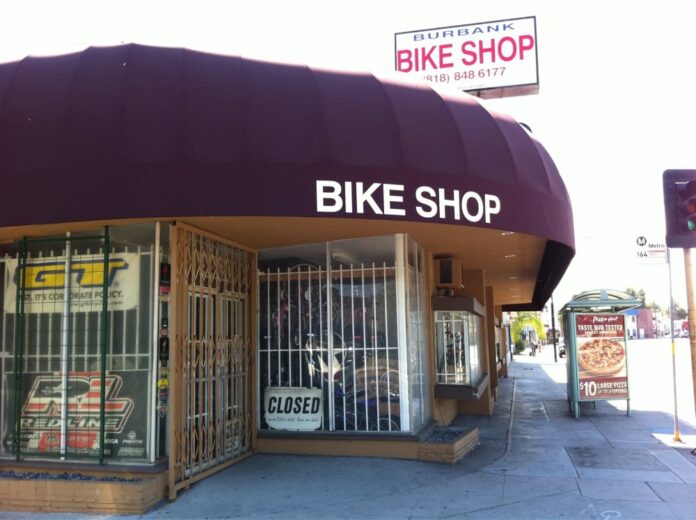 Let's start with Burbank Bike Shop. Since this store is known for providing BMX bike parts and gear, it is a great place to visit if you're on a search specifically for BMX, Mountain, Road, and Hybrid bikes (or parts).
Although a perfect place to get the previously-mentioned products, that's not all the store offers—you can also find regular bikes and bike parts here.
The store has been around for decades, and it offers a wide range of brands. Some of the brands you can choose from include Odyssey, Primo, and ProMax.
If you're looking for gear or brake adjustments, headset installation, or another bike repair service, you can find it here as well. The store is located at 4400 West Victory Blvd. Burbank, CA.
2. Helen's Cycles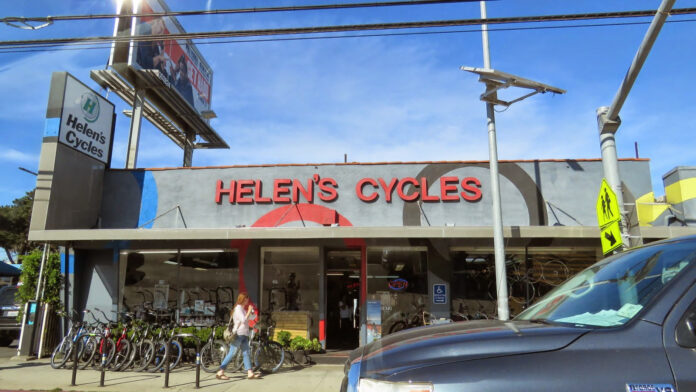 The next one on our list is Helen's Cycles—a store that used to be a small repair shop back in 1936 but now offers its customers a wide range of bicycle brands.
It also provides bike repair and fitting, so if you're in need of a tune-up or want to have your brakes adjusted, you can get it here.
If you're wondering what bike types you can find for purchase at Helen's Cycles, check out the list below:
Mountain bikes
Road bikes
Fitness bikes
Kids bikes
You can also choose from a ton of different brands, such as Cannondale, Pinarello, and Electra, to name a few. Bikes aren't the only things you can purchase at Helen's Cycles, though. You can also get helmets, wheels, parts, clothes, shoes, and accessories.
There are three different locations where you can visit Helen's Cycles—Santa Monica, Beverly Grove, and Manhattan Beach. For the Santa Monica citizens, the address is 2501 Broadway, Santa Monica, CA 90404, United States.
3. The Bike Shop Santa Monica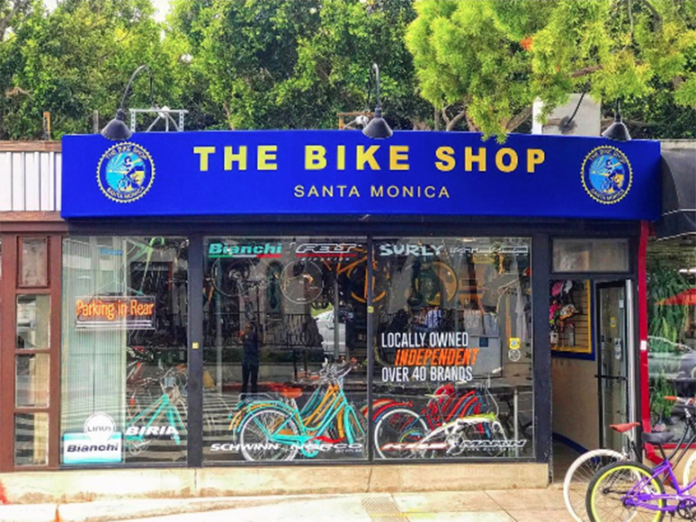 If you're not sure what brand you would like to buy and you want to take a look at a ton of different ones to decide which one you like best, The Bike Shop is the perfect place for you.
Since the store carries over a dozen different brands, you'll have a great time sorting through them and choosing the one that fits your needs most. Here's what you can choose from in this store:
HBBC
Free Agent
Marin
Tern
KHS
Surly
MASI
Pure Cycles
Benno
Biria
Linus
Schwinn
GT Bicycles
SE Bikes
The Bike Shop is also one of the trusted bicycle repair centers, so if you want to get a general repair or a turn-up, go to the following address: 2400 Main St, Santa Monica, CA 90405.
4. Bike Attack Electric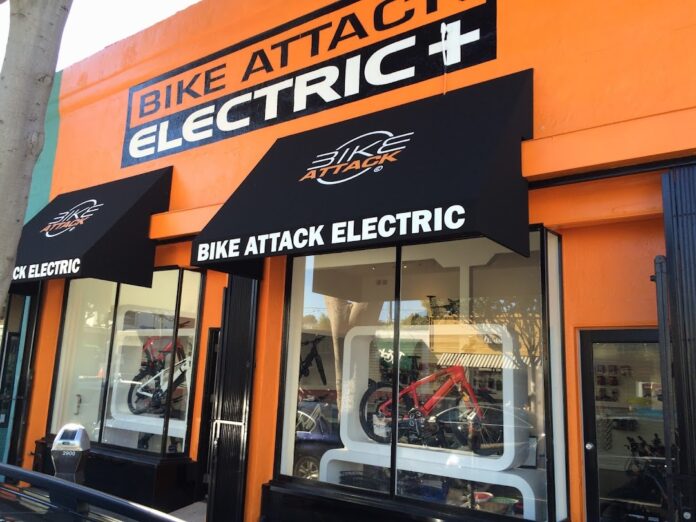 Since the popularity of e-bikes isn't slowing down any time soon, especially now that the COVID-19 pandemic boosted their sales significantly, you might be considering getting one yourself.
If you're looking to buy an electric bike instead of a regular one, Bike Attack Electric offers no shortage of those. Wondering what e-bike types and brands you can find in this store?
We provide you with all the deets in the table below:
E-Bike Types
E-Bike Brands

City E-Bikes
Mountain E-Bikes
Road E-Bikes
Speed E-Bikes
Folding E-Bikes
Beach Cruiser
Cargo E-Bikes
Electric Scooters

Aventon
Addmotor
Bern Helmets
BMC Electric Bikes
Bianchi
Biria Electric
Cannondale
Eunorau BTN Emobility
Haro Electric
House Of Lithium
Imax
M1 Sporttechnik Electric
Segway
Magnum Electric Bikes
Monday Motorbikes
Orbea Electric Bikes
Schwinn Electric
Surface 604
Bike Attack Electric also has apparel and protective gear, brakes, helmets, and other accessories available.
If you want to rent a bike instead of purchasing one, you can do it at this store as well.
Apart from selling bikes and bike gear, Bike Attack Electric also allows you to rent bicycles, locks, helmets, and other gear. The address is 2904 Main St, Santa Monica, CA 90405, United States.
Other Worthy Mentions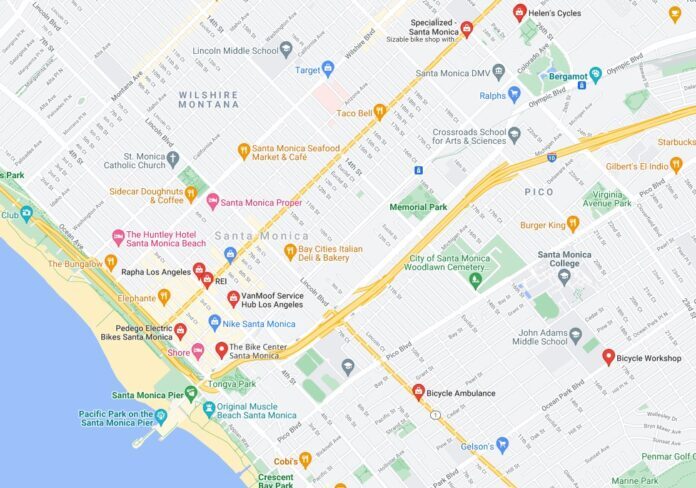 5. Specialized Santa Monica
2300 Santa Monica Blvd Santa Monica, CA 90404
6. The Bike Centar
1555 2nd St Santa Monica, CA 90401
7. Bike Improve
10927 Santa Monica Blvd Los Angeles, CA 90025
8. Bicycle Ambulance
2212 Lincoln Blvd Santa Monica, CA 90405
9. Giant Santa Monica
2411 Main St, Santa Monica, CA 90405
10. Veloworks Bikes
3106 Lincoln Blvd, Santa Monica, CA 90405
11. Leon Cycle USA
2803 Main St, Santa Monica, CA 90405
12. Solé Bicycles
1330 Main St Venice, CA 90291
Conclusion
Want to make sure the quality of the items you're looking to buy is good before visiting the stores? Although the best way to accomplish that is by going there in person and checking the quality yourself, there is an alternative that could prove helpful.
You can turn to the Internet to look up customer reviews and see what they have to say. You will likely find a few reviews for each store you look up, but keep in mind that this isn't a 100% guarantee and that it should be taken with a grain of salt.
At the very least, you can use this method to see what stores have zero positive reviews and avoid visiting those.